Brief: In this article guide, we are going to explore ways in which CPU-X can be used to gather system-specific information related to the motherboard, CPU, and other components that complete your computer system.
CPU-X takes advantage of profiling both the system (OS and hardware) and system applications (installed and pre-installed), which is a free and open-source software tool is available for use in various modes:
graphical mode (via GTK).
text-based mode (via NCurses).
dump mode (via system terminal).
In summary, the CPU-X profiling app provides the system user with information related to system performance, graphic cards, memory, motherboard, processor, and general info on the entire system.
How to Install and Use CPU-X in Linux Systems
To explore what CPU-X can offer your Linux operating system distribution, we first need to install it on your Linux distribution as shown.
$ sudo apt install cpu-x            [On Debian, Ubuntu and Mint]
$ sudo yum install cpu-x            [On RHEL/CentOS/Fedora and Rocky Linux/AlmaLinux]
$ sudo emerge -a sys-process/cpu-x  [On Gentoo Linux]
$ sudo apk add cpu-x                [On Alpine Linux]
$ sudo pacman -S cpu-x              [On Arch Linux]
$ sudo zypper install cpu-x         [On OpenSUSE]    

Once installed, you can start CPU-X from the terminal, which will show you the following system information, by navigating left and/or right using the keyboard arrow keys (← and →) to view system information under different menu tabs.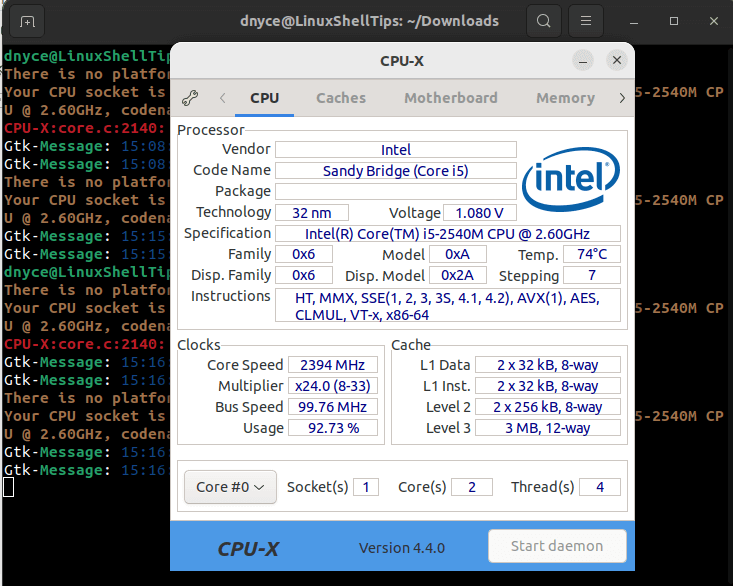 You can also click on the configuration icon and implement some custom configuration settings.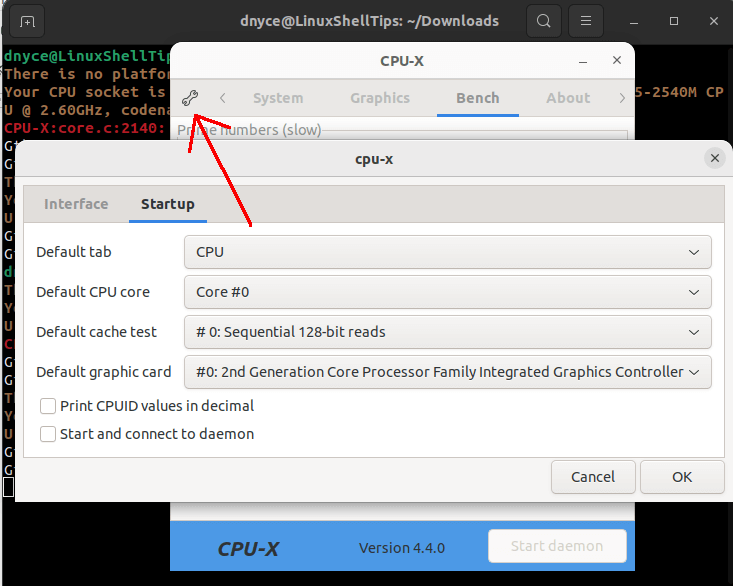 CPU-X is also available as an AppImage, which is a single application that you can download and run on your Linux distribution without installing it.
To run CPU-X as an Appimage, first, download it from the release page, set executable permission, and run it.
$ chmod +x CPU-X-v4.5.0-x86_64.AppImage
$ ./CPU-X-v4.5.0-x86_64.AppImage

CPU-X is a handy tool for system information related to the CPU, Caches, motherboards, Graphics, and more. It provides a summarized preview of your system. It is an ideal alternative to executing specific commands for specific system information via the command line environment.