Fedora is a popular and widely used operating system developed by Fedora Project which is sponsored by Red Hat. It is commonly referred to as a bleeding edge Linux distribution given that it is constantly rolling out with the latest applications, kernel, security and driver updates, and other improvements.
[ You might also like: The History of Fedora Linux ]
The latest release of Fedora is Fedora 37 which was released on November 15, 2022. In this guide, we look at notable features provided by the latest release and how to download DVD ISO images.
Fedora 37 Features
The key highlights of Fedora 37 include:
GNOME 43
Fedora 37 comes with GNOME 43 which it takes over from GNOME 42. GNOME 42 provides a sleeker visual experience and functional improvements.
Some of the enhancements include:
A new device security panel in Settings, that shows information about the security of hardware and firmware on the system.
New defaults Apps (GTK4 Text editor with a slick UI that autosaves your work and a polished and improved terminal).
Upgraded Apps that have been ported to GTK4 ( Weather, Calculator, ToDo, Calendar, Clocks, Contacts, Software, etc).
RDP Support.
Redesigned screenshot feature.
A new global dark UI style preference.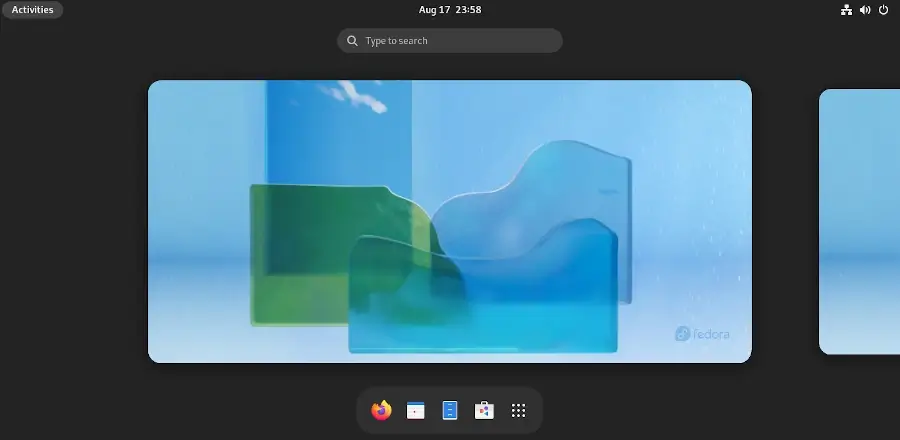 Linux Kernel 5.19
Fedora 37 offers Linux Kernel 5.19, which brings onboard features such as:
AMD P-State subsystem for future AMD CPUs.
x86 Android Tablet driver.
Intel AMX support for KVM virtualization.
Universal Stylus Initiative (USI).
ARM64 support for kernel concurrency sanitizer (KCSAN).
Xen USB virtual host driver passes USB devices to Xen guests.
Revamped Wallpapers
New Linux releases usually make effort to provide fresh UI improvements by way of introducing fresh wallpapers with a dash of color. This is no different with Fedora which provides a set of more appealing and colorful wallpapers to provide users with a fresh look.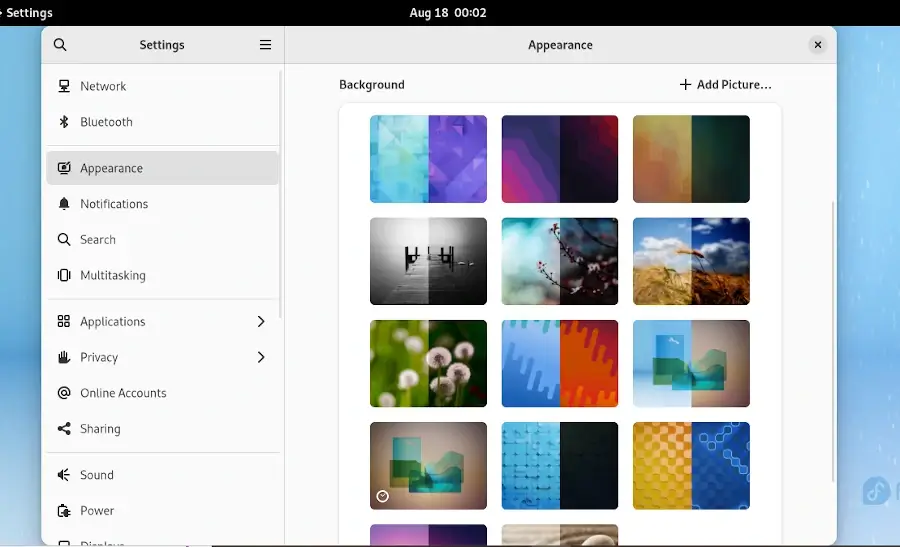 Dark and Light Wallpapers
Aside from the fresh and elegant default wallpapers, Fedora 37 allows users to choose between dark and light modes when selecting wallpapers from the 'Appearance' menu in system settings.
The dark/light mode is a new feature that was introduced in GNOME 42.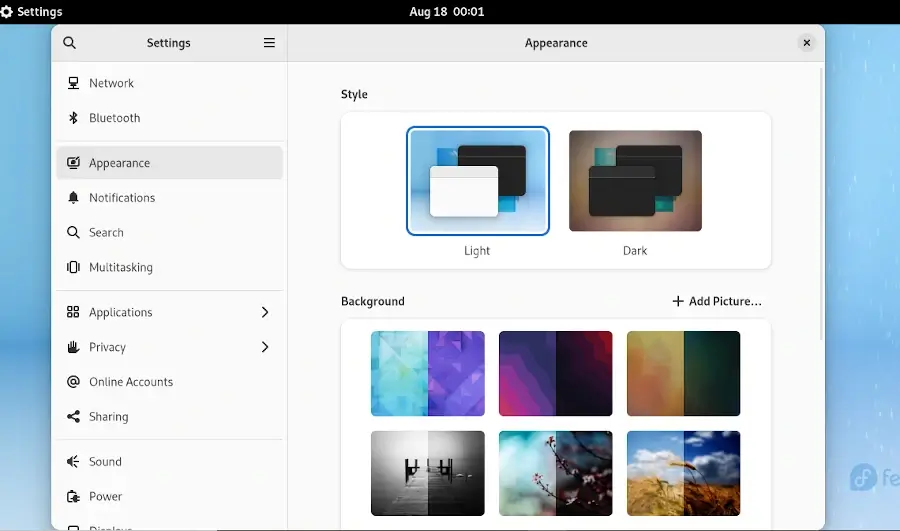 Screenshot / Screen Cast Tool
The screenshot tool has received a revamped look. Now you can just toggle between taking a screenshot and recording your screen.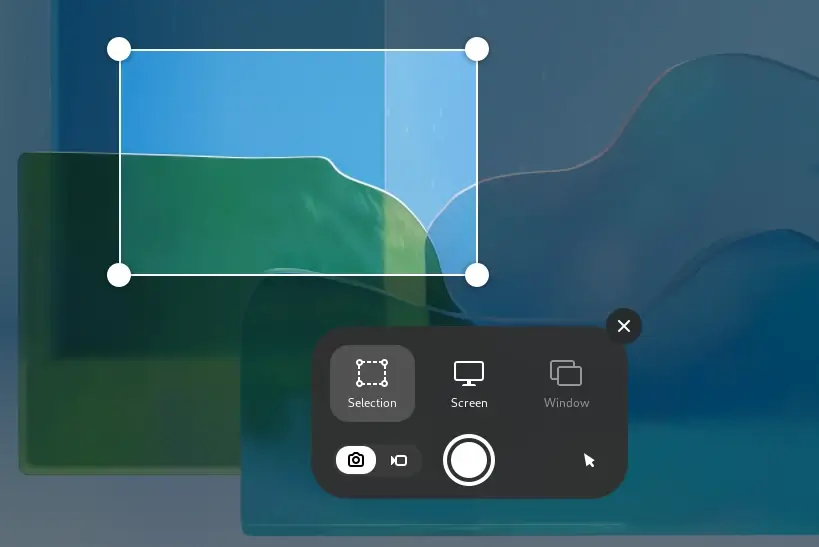 Crucial Technical Changes
Apart from the Kernel update and other visual enhancements, Fedora 37 also provides the following improvements worth mentioning.
PHP is updated to PHP 8.1.x.
GNU Toolchain updated to GCC 12 and Glibc 2.35.
Golang has been updated to Golang 1.19.
OpenJDK package has been updated from Java 11 to Java 17.
Default Wayland session with NVIDIA proprietary driver.
The RPM database has been moved from the /var to /usr directory.
Upgradability issues have been addressed.
Download Fedora Linux DVD ISO Images
To install Fedora 37, you first need to head to the Official Fedora Download page from where you can download your preferred ISO image file.
The ISO images are available as Live ISO for both x86_64 and aarch64 architectures.
Fedora 37 is such an exciting release and you'll love just about everything it brings on board. In case of any issue, you can visit the Ask Fedora Community support platform which provides solutions to common issues that users encounter.
Have you tried Fedora 37? Do let us know it's going.