Fedora is a free and open-source Linux distribution that is maintained by Fedora Project which is sponsored by Red Hat with support from other companies.
Fedora is referred to as a "bleeding edge" operating system. This implies that it regularly gets the latest software updates, features, and drivers. As such, it's an operating system recommended for users who crave the latest applications, drivers, and features.
Fedora is designed as a reliable, secure, and general-purpose Linux distribution for all users. It can be deployed in a workstation as a desktop operating system or used in a server environment. New releases of Fedora are pushed out after 6 months.
In this guide, we go down memory lane and see how far Fedora Linux has come.
History of Fedora Linux
The first version of Fedora, known as "Fedora Core 1", was released in 2003. This was about the same time when Red Hat Linux was being rebranded to Red Hat Enterprise Linux, a move that was meant to shift focus to a paid version of Red Hat for servers. It was codenamed "Yarrow" and it came with Linux Kernel 2.4.22 and with GNOME 2.4.
Between Fedora 1 and Fedora 7, Fedora was known as 'Fedora Core'. It contained all the base packages that were needed by the system alongside other packages that were included in the installation of CDs/DVDs.
It was only maintained by Red Hat engineers. The Fedora extras repository was introduced in Fedora Core 3, codenamed "Heidelberg" and was community-maintained. Unlike Fedora Core 2, It was not distributed along with installation DVDs. After Fedora 7, the difference between Fedora Core and Fedora Extras was done away with.
Fedora Core 2, codenamed "Tettnang", was released in May 2004 and was the first Fedora release to include Linux Kernel 2.6. It also introduced SELinux and saw a shift from XFree86 display manager to X.Org.

Fedora Core 2 right through Fedora 15, codenamed "Lovelock" used Linux kernel 2.6.x. Fedora 15 was the first Fedora release to ship with GNOME 3.0.
Fedora 16, codenamed "Verne" was the first to introduce Linux Kernel 3.x series and used GNOME 3.2. Fedora 16 to Fedora 21 used Linux kernel 3.x.
Fedora 22 to Fedora 29 shipped with Linux Kernel 4.x
Fedora 30 was the first release to introduce Linux Kernel 5.x which is still in use to date. From Fedora 34, the GNOME version changed from GNOME 3.x to GNOME 40. Fedora 35 and Fedora 36 ship with GNOME 41 and GNOME 42 respectively.
Fedora 36 is currently the latest version of Fedora at the time of writing this guide. Fedora 34 and older versions have all reached the end of life and are not supported any longer.
Today, Fedora is the upstream of Red Hat Enterprise Linux. This is where contributions and rigorous testing of the latest software packages happens before they are ported to RHEL. Periodically, RHEL takes a Fedora Linux release and spins an RHEL distribution from it. For example, RHEL 8 is based on Fedora 28.
Fedora Linux Editions
In the quest to support multiple environments and computing requirements, Fedora provides the following variants.
Fedora Workstation
Fedora workstation is a sleek and elegant desktop operating system that targets laptop and desktop lovers. It's a multi-purpose system that was built for everyday computing tasks such as web browsing, image editing, gaming, word processing, and printing to mention a few.
By default, the Fedora workstation provides GNOME as the default desktop environment with several preinstalled applications.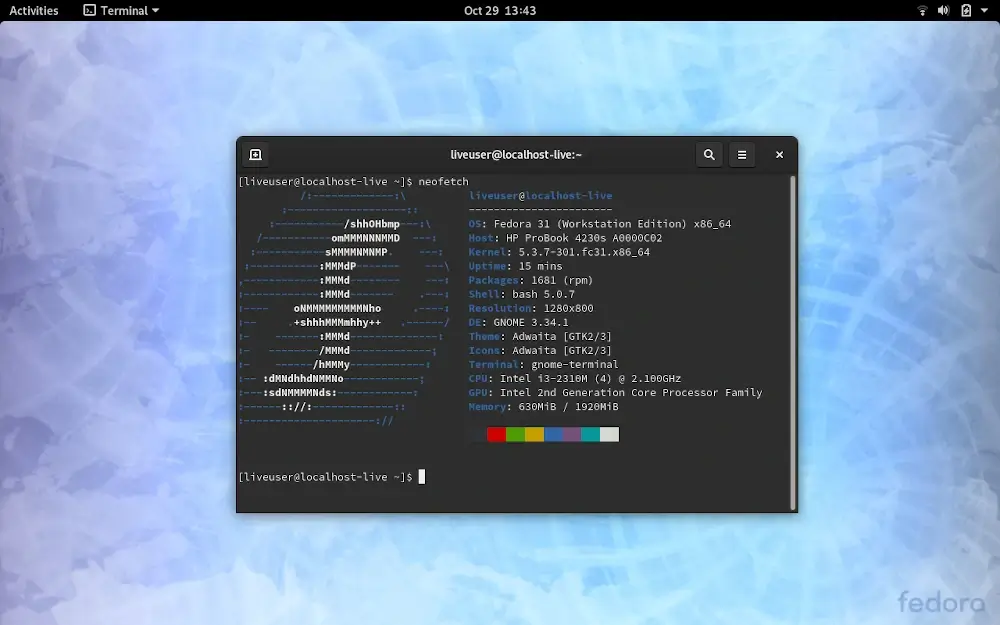 Fedora SilverBlue
Fedora SilverBlue is much like Fedora Workstation. The only difference between the two is that Fedora SilverBlue is an immutable operating system implying that each station is exactly the same as another installation of the same release. SilverBlue aims at providing a more stable operating system that is easier to test and develop.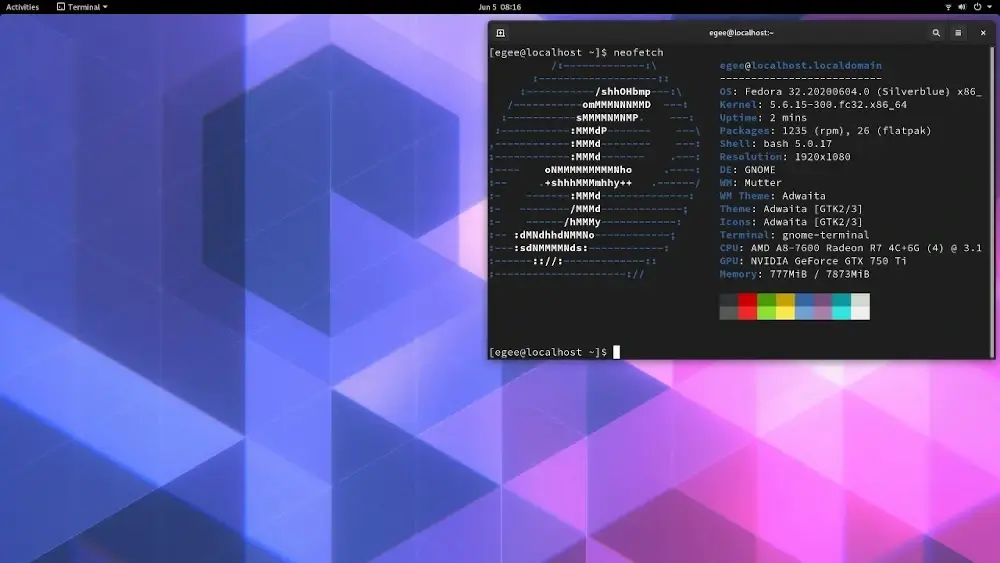 Fedora Server
This is the server edition provided by Fedora, which allows you to run your application on a bare metal server or on the cloud. For easy administration, it comes with the cockpit web console which allows you to seamlessly manage and configure your server from a web browser.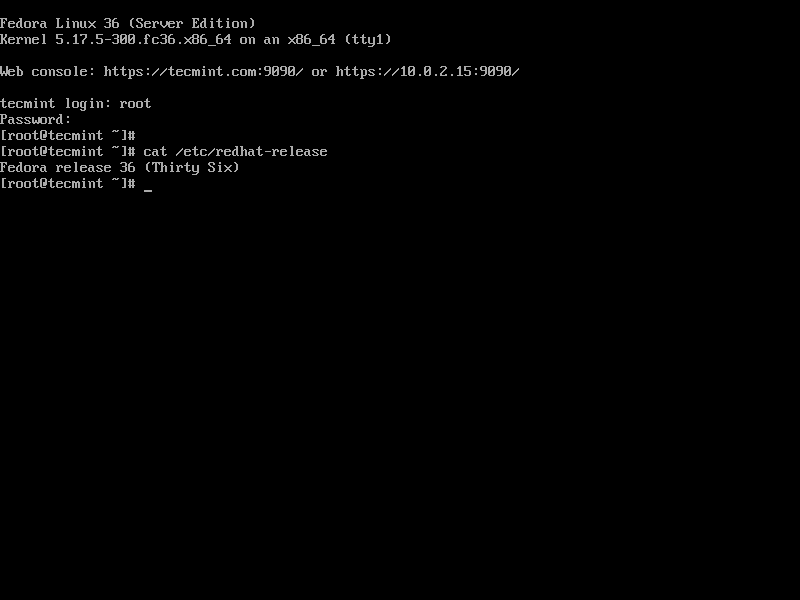 Fedora IoT
This is a version that was specifically designed for IoT ecosystems and edge devices. It leverages the OSTree technology which provides an immutable operating system with atomic updates. Fedora IoT places an emphasis on security which is a top priority for IoT devices.
Fedora CoreOS
Fedora CoreOS is a container-centric operating system. It's a minimal and secure system that is ideal for running containerized workloads. It is highly compatible with container configurations designed for Linux.
This was a guide that walked you through the evolution of Fedora Linux. We hope you have appreciated the journey that Fedora has taken from its first release to where it is.