A few weeks ago, Red Hat announced the fifth point version of its latest stable Red Hat Enterprise Linux (RHEL) 8 series. It arrived with tons of new features, updates, and enhancements for developers, hybrid cloud, and edge computing.
New Features in RHEL 8.5
To improve the user experience around the edge computing environment, Image Builder in version 8.5 now allows you to access OSTree repositories inside OCI container images.
It has simplified the Cloud Access program to automate the Red Hat registration process for deploying new cloud-based systems.
In addition, RHEL 8.5 has also upgraded its Application Stream (AppStream) repositories that contain new versions of software. For instance, Python 3.9, Redis 6, PostgreSQL 13, MariaDB 10.5, GCC 11, LLVM 11, Rust 1.54 and Go 1.16.7.
Other important highlights of Red Hat Enterprise Linux 8.5 are as follows:
Expanded support for eBPF mechanism.
Support for Intel Tiger Lake GPUs like Intel UHD graphics and Intel Xe graphics.
Two new system roles: RELP and SSH Client.
Libreswan's IPsec VPN now supports TCP encapsulation and security labels for IKEv2.
Included Proactive memory compaction.
For complete information about RHEL 8.5, you can check out the official release notes.
Download RHEL 8.5 ISO For Free
Being an enterprise OS, the ISO image of RHEL is not available to download at free of costs like any other popular Linux-based OS like Ubuntu and OpenSUSE. You have to buy an RHEL subscription to download and use Red Hat Linux.
However, if you still want it without paying money, a free version of RHEL 8 is also available through the Red Hat Developer Program. The developer program provides a no-cost Red Hat Developer Subscription for an individual to access Red Hat products like RHEL OS.
So, to download RHEL 8.5 ISO for free, you can register for a developer program, which does not cost money, and activate an annual developer suite subscription to use RHEL 8.5.
Now to join a developer program, you first need to sign up for a Red Hat account by filling in the required details from the site.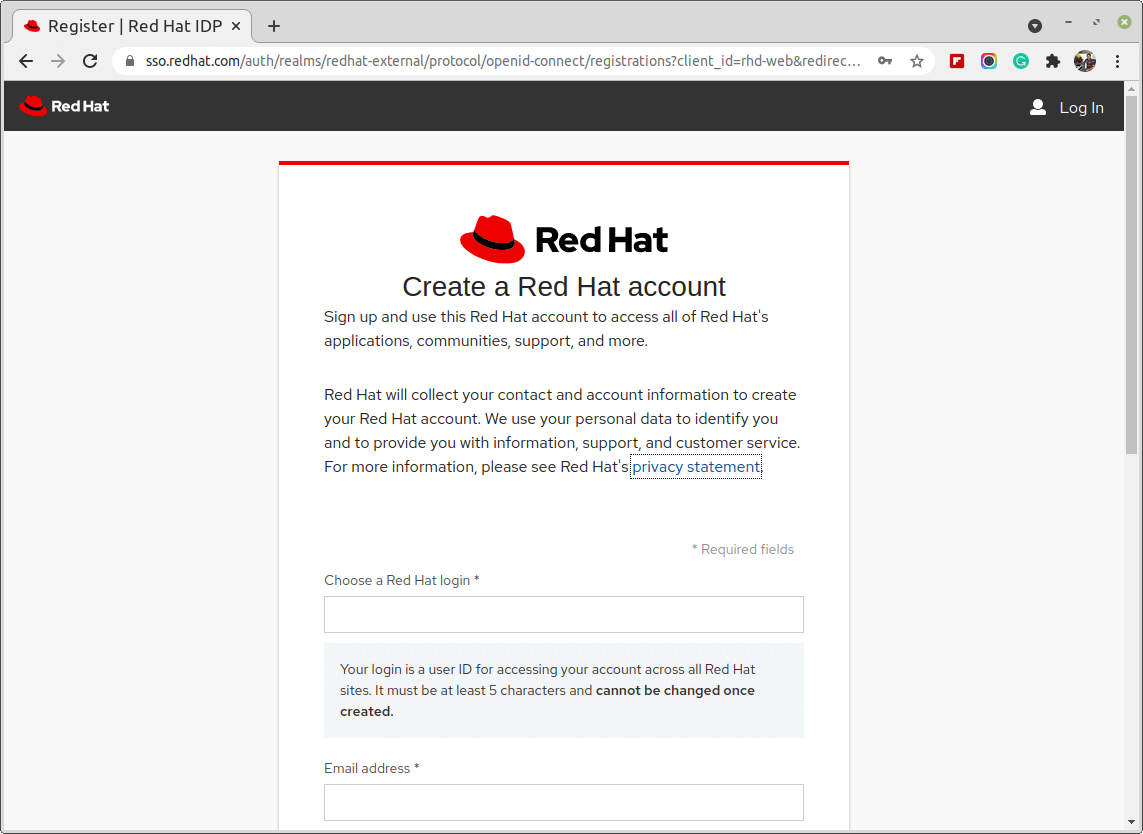 Once you created a developer account, go to the Red Hat login page and complete your profile by providing other details like a local address.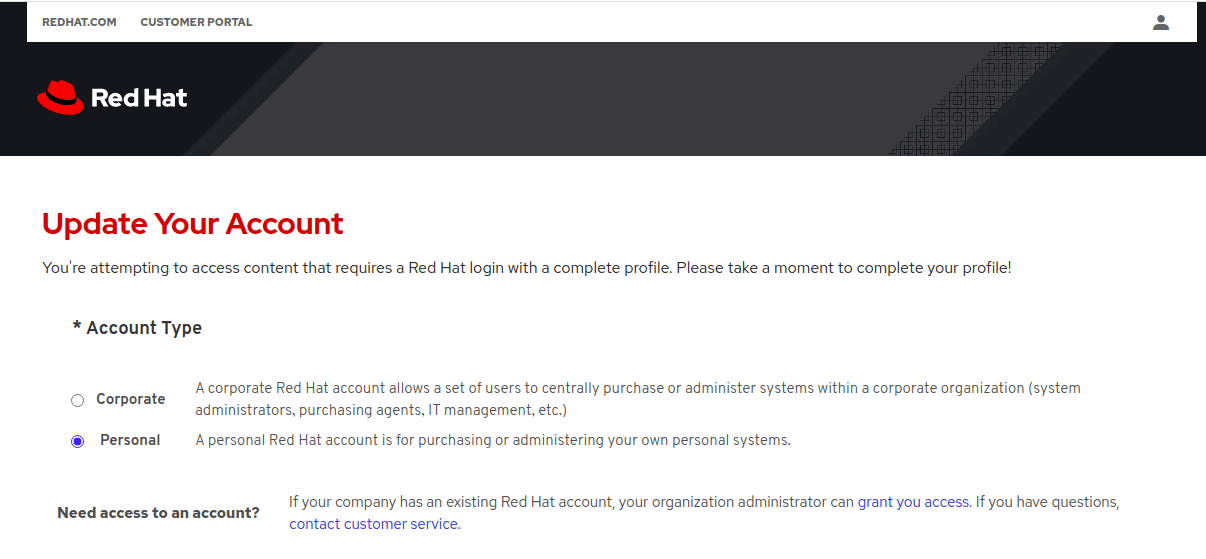 After completing the registration process, you can now get the RHEL 8.5 DVD ISO image for free from the download RHEL page.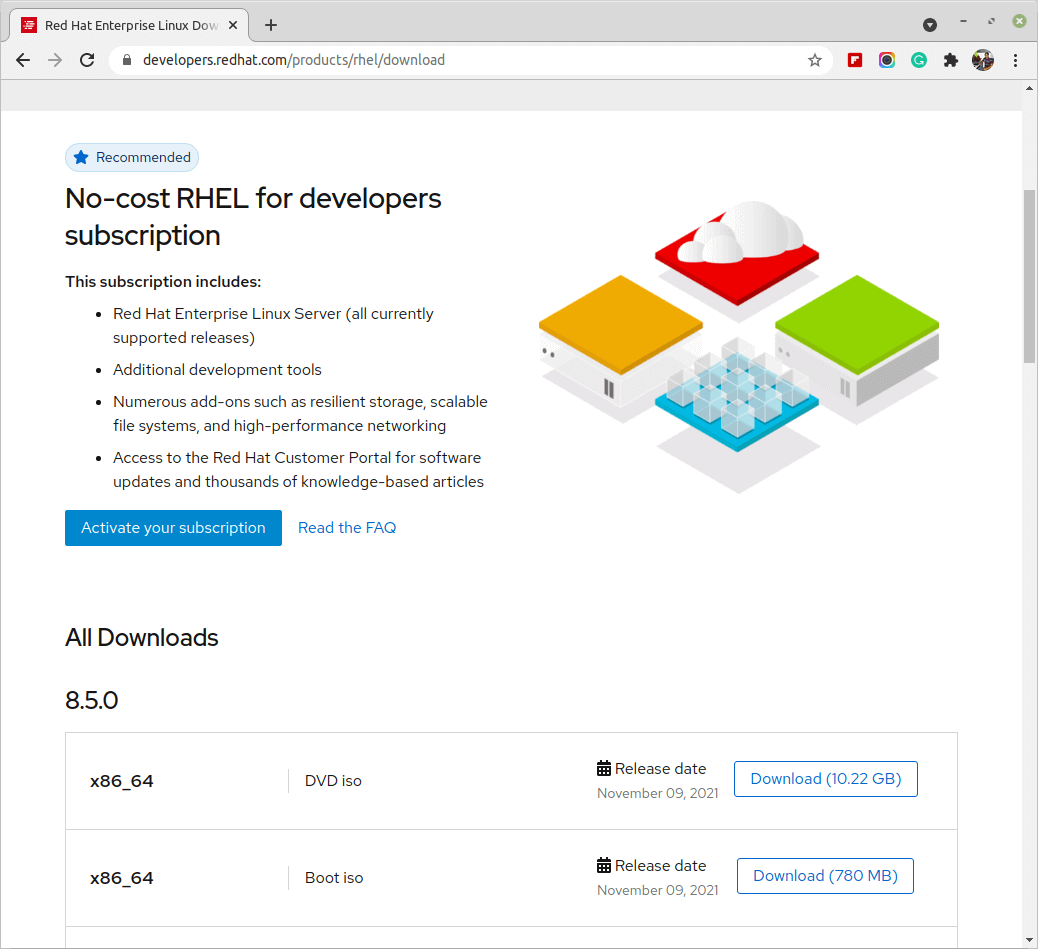 During or after the installation, you can register your system using the Red Hat developer account credential.
[ You might also like: How to Find Linux Distribution Release Name and Version ]
Renew Red Hat Developer Subscription
Since the Red Hat Developer Program is only valid for one year, you'll also need to renew your program membership annually to continue using RHEL 8 OS for free.
When your one-year membership expires, you'll be notified automatically via email. Then, you can manually renew it by logging into the Red Hat Developer site and agreeing to the Red Hat Developer program Terms and Conditions.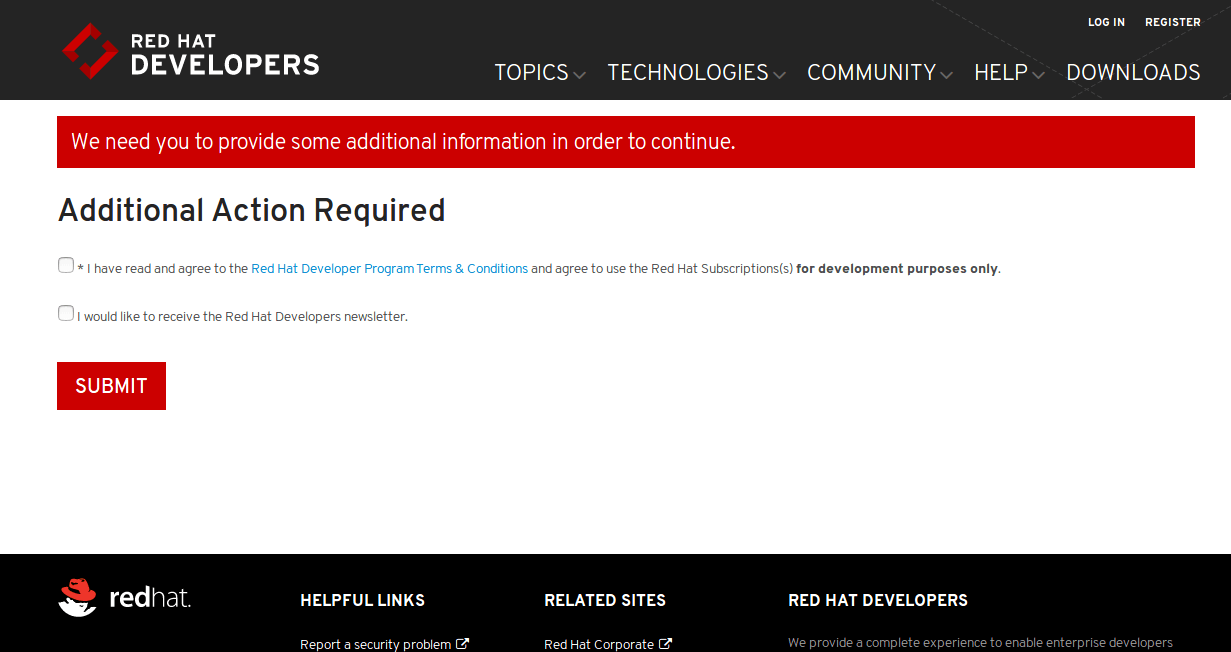 You can check, renew, and manage your all active subscription and purchased products from the Red Hat Subscription Management section in the Customer Portal.