The Linux operating system domain offers numerous ideal and recommended solutions to image manipulation. One of the key attributes that favor this Linux-to-image-manipulation software relationship is the open-source nature of both the Linux OS being used and the application software installation taking place.
[ You might also like: Skanlite – A Simple Image Scanning Tool for Linux ]
Gwenview checks all the boxes as an ideal image manipulation program on any Linux operating system environment.
Gwenview Features
Some of the attributes that make Gwenview an ideal image viewing and manipulation software for many Linux operating system distributions include the following:
It loads and saves supported image formats depending on the Linux desktop environment being used (KDE being a preference).
It correctly mimics the Alpha channel display of images via a traditional checkerboard for background transparency.
It is impressively accurate in the way a user controls scaled images. Image zooming (in or out) can be automated to fit the app window. Also, it is easy to compare various images (back and forth) as zoom can be locked.
Image-specific meta-information and image properties are shown via the app.
When browsed JPEG images have EXIF information, they will be automatically rotated as per the EXIF orientation tag.
Gwenview handles your JPEG files with lossless manipulation.
As an image manipulator, this image app provides functionalities like rotation, cropping, red-eye reduction, resizing, cropping, and mirroring.
Installing Gwenview in Linux
Run a system update and/or upgrade command to optimize the performance of your operating system and its associated application packages (installed and yet-to-be installed).
$ sudo dnf update && sudo dnf upgrade -y          [On RHEL/CentOS/Fedora and Rocky Linux/AlmaLinux]  
$ sudo apt update && sudo apt upgrade -y          [On Debian, Ubuntu and Mint]
$ sudo zypper refresh && sudo zypper update -y    [On OpenSUSE] 
$ sudo pacman -Syu                                [On Arch Linux]

Next, install the Gwenview image manipulation program on Linux.
$ sudo apt install gwenview         [On Debian, Ubuntu and Mint]
$ sudo yum install gwenview         [On RHEL/CentOS/Fedora and Rocky Linux/AlmaLinux]
$ sudo emerge -a kde-apps/gwenview  [On Gentoo Linux]
$ sudo pacman -S gwenview           [On Arch Linux]

On openSUSE, you need to have snap enabled to install Gwenview as shown.
$ sudo zypper addrepo --refresh https://download.opensuse.org/repositories/system:/snappy/openSUSE_Leap_15.2 snappy
$ sudo zypper --gpg-auto-import-keys refresh
$ sudo zypper dup --from snappy
$ sudo zypper install snapd 
$ sudo systemctl enable snapd
$ sudo systemctl start snapd 
$ sudo snap install gwenview 

Be patient until the installation process successfully completed as it might take some time.
Using Gwenview to Crop and Resize Images in Linux
Launch Gwenview from the system terminal or from the OS applications menu.
$ gwenview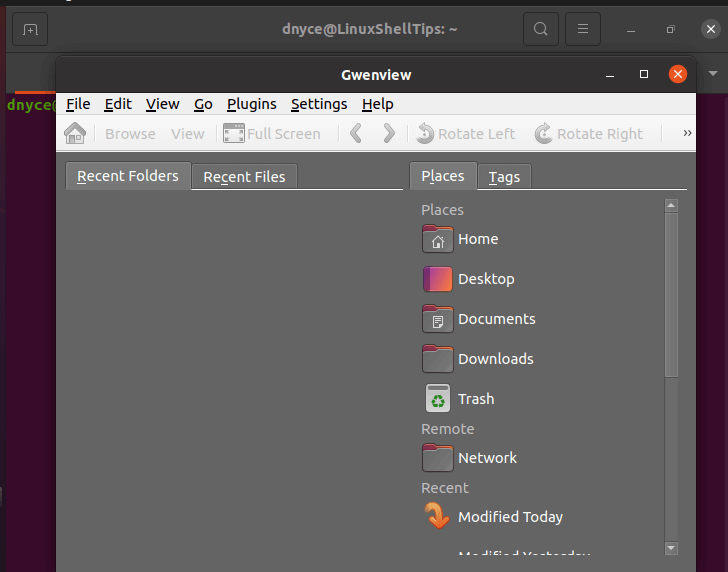 Navigate to the image you wish to crop and resize by hitting the File tab from the menu. Before opening the image, remember to select the appropriate file format that defines the image: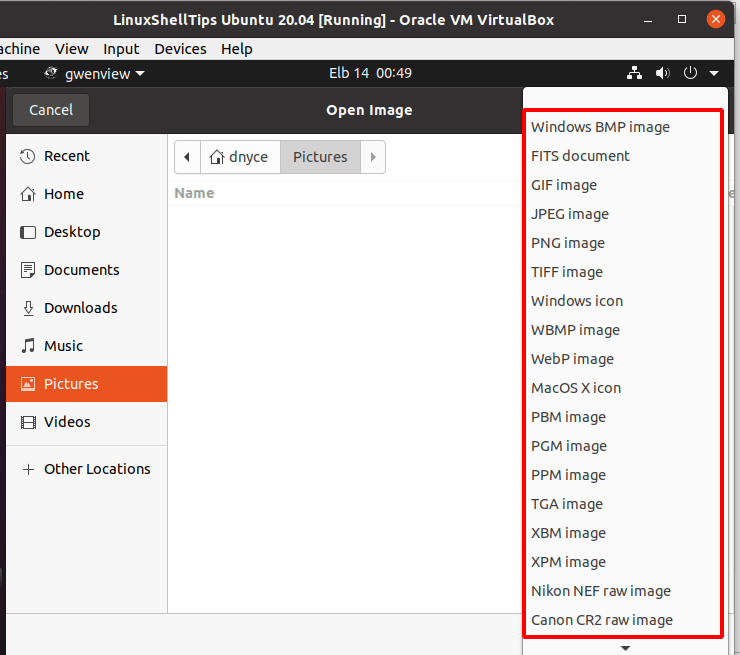 Your image should be opened with its initial image dimension. Now, click on the Edit menu button and choose whether you want to crop or resize the image.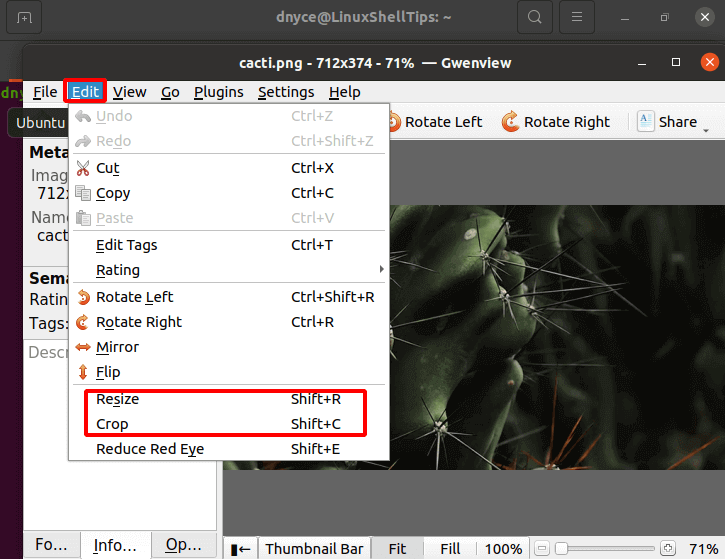 To resize the image, provide the new size dimensions and click Resize.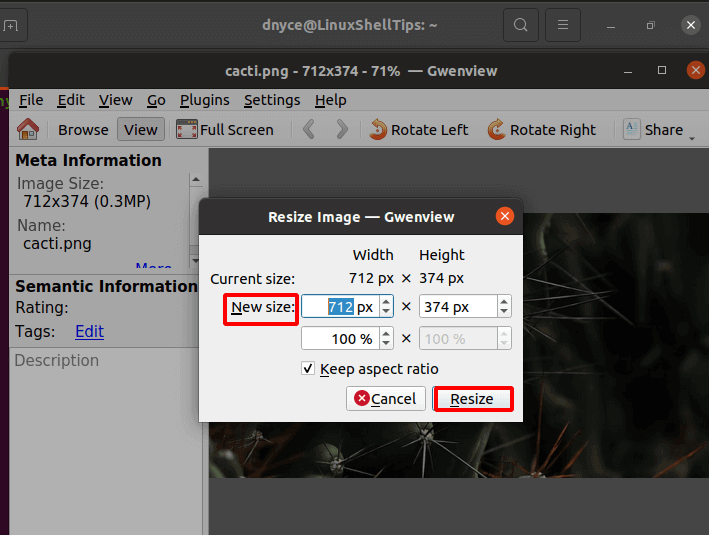 To crop the image, adjust the pointed-out frames and click Crop.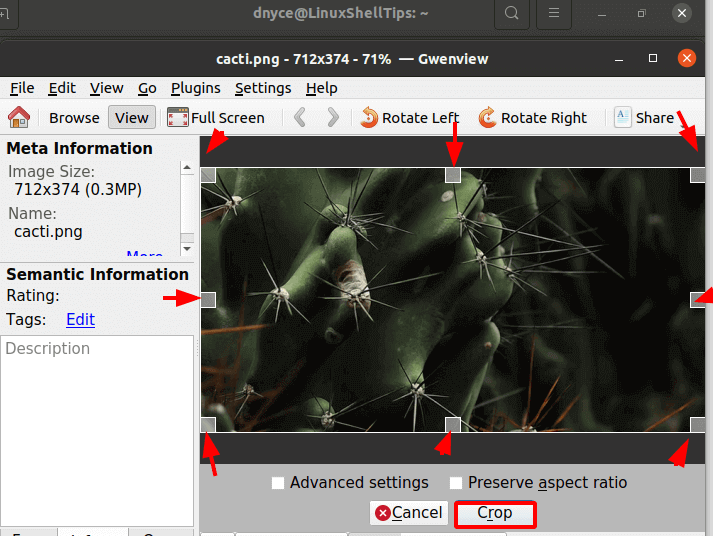 We have successfully installed and demonstrated how to use Gwenview to Crop and Resize Images on Linux.