AMR (Adaptive Multi-Rate) audio files are a common format used for voice recordings and audio clips, often found in mobile devices.
However, playing AMR files on Ubuntu might require some additional setup, as the default media players may not support this format out of the box.
In this tutorial, we'll guide you through the process of playing AMR audio files on Ubuntu using readily available tools and codecs.

Step 1: Install Required Codecs in Ubuntu
Before you can play AMR files, you need to install the necessary codecs using the following apt command.

$ sudo apt install libopencore-amrnb0 libopencore-amrwb0 ffmpeg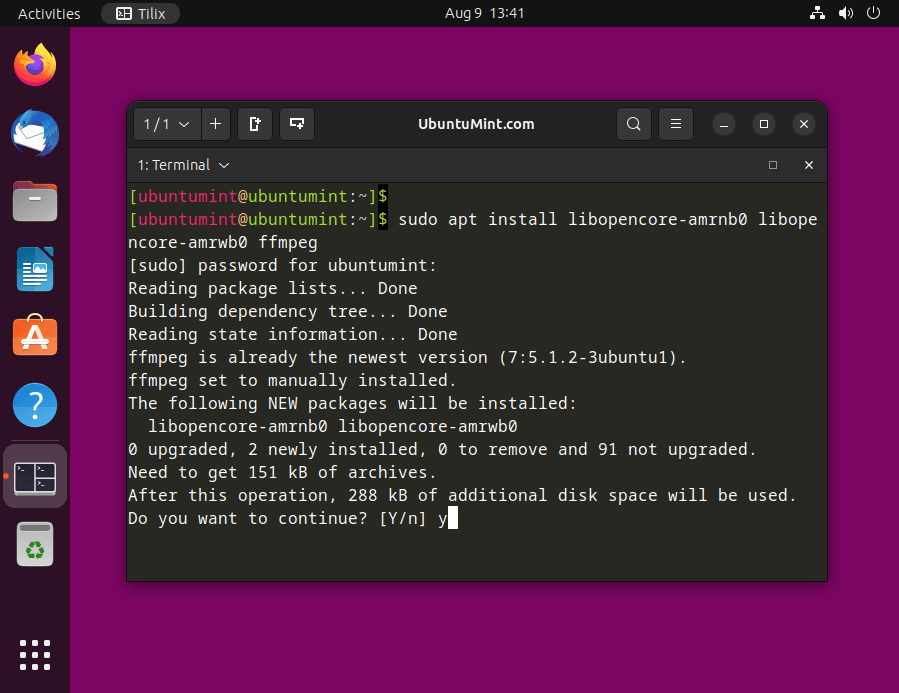 The above command installs the required libraries and the FFmpeg tool, which is capable of decoding AMR files.
Step 2: Install a Media Player in Ubuntu
While there are countless media players available for Ubuntu, we will focus on two popular options: VLC Media Player and Audacious. These players are particularly suitable for playing AMR files.
To install VLC Media Player on Ubuntu, run:

$ sudo apt install vlc

To install Audacious on Ubuntu, run:

$ sudo apt install audacious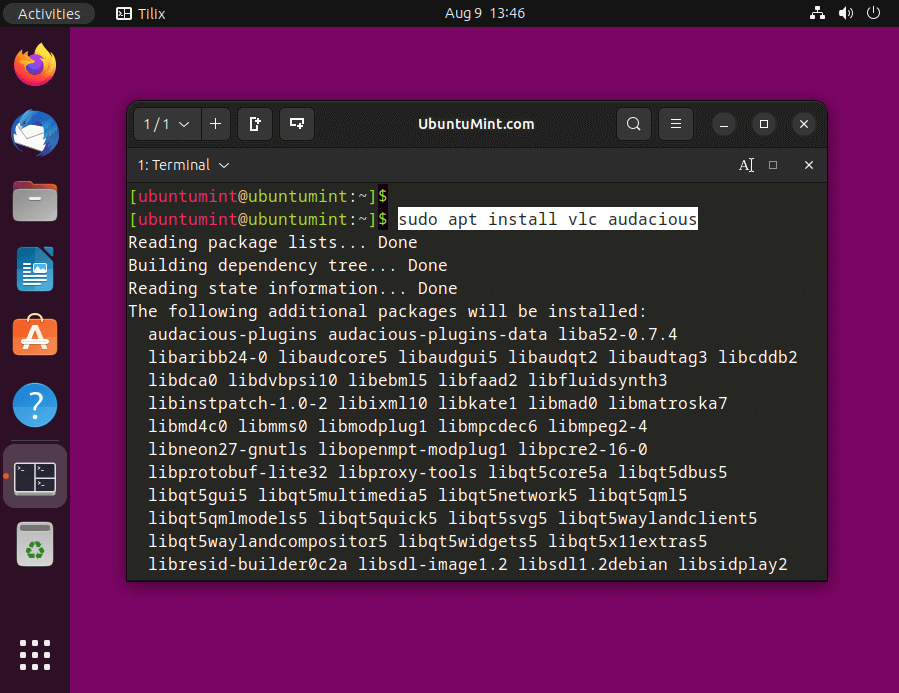 Choose the media player that suits your preferences.
Step 3: Play AMR Audio Files in Ubuntu
After installing the required codecs and a media player, you're ready to play your AMR audio files.
Play AMR Audio Files Using VLC
Open VLC Media Player from the Applications menu.
Click on "Media" in the top menu, then select "Open File".
Navigate to the location of your AMR file, select it, and click "Open".
VLC will start playing the AMR audio file.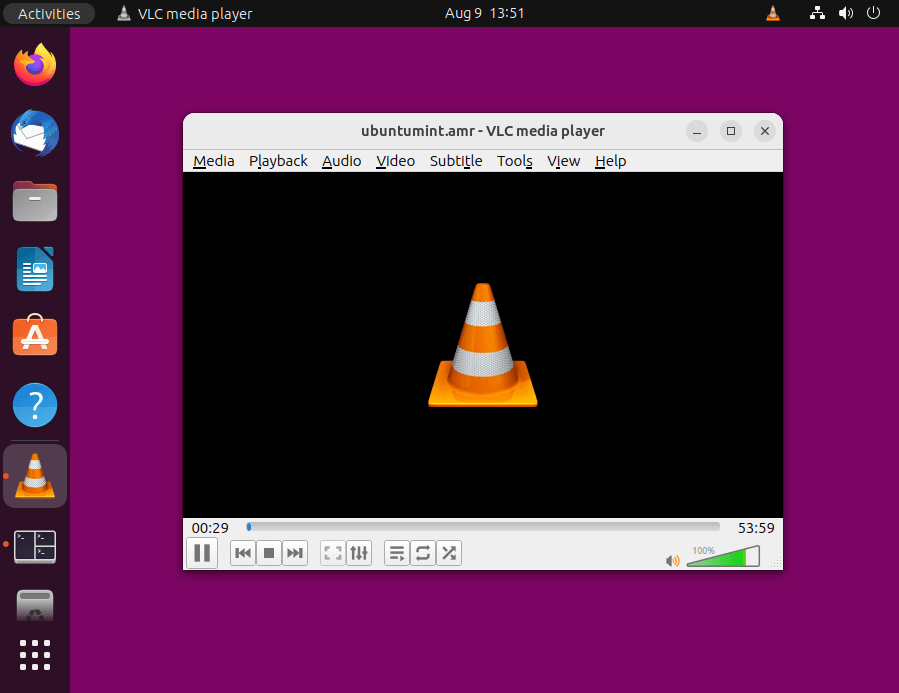 Play AMR Audio Files Using Audacious
Open Audacious from the Applications menu.
Click on "File" in the top menu, then select "Add Files…".
Locate and select your AMR audio file, then click "Open".
Audacious will begin playing the AMR file.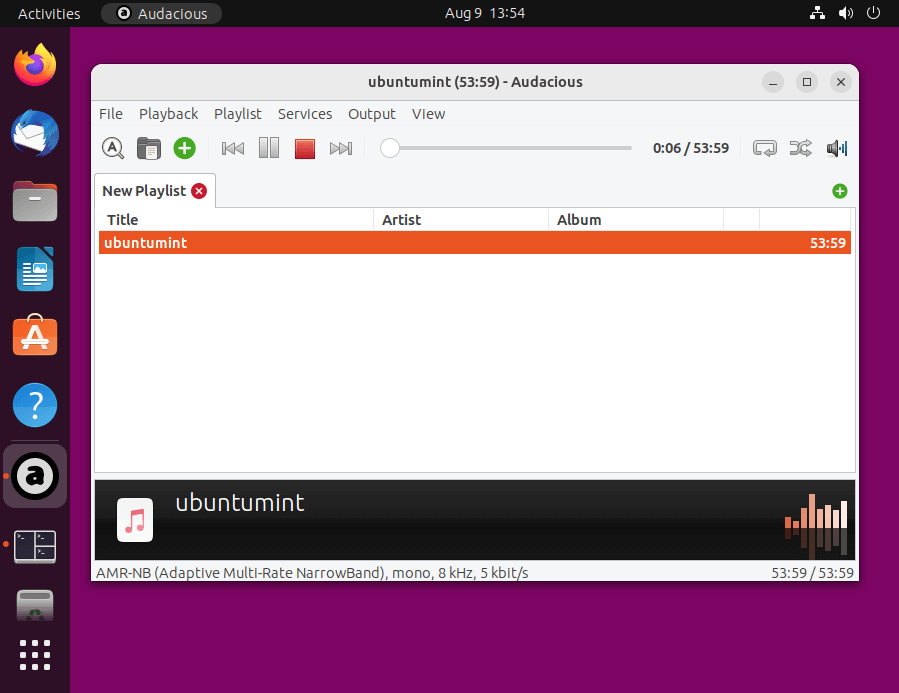 If you prefer not to install media players or codecs, you can also use online converters to convert AMR files to more common formats like MP3 or WAV. This way, you can play them using the default media player or any other audio player that supports these formats.
Conclusion
By following these steps, you can easily play AMR audio files on your Ubuntu system. Installing the required codecs and choosing a suitable media player ensures that you can enjoy your AMR audio recordings without any hassle.
Whether you opt for VLC Media Player, Audacious, or online converters, Ubuntu offers you the flexibility to access and enjoy multimedia content in various formats.