The introduction of Linux in the operating systems ecosystem has become more of an opportunity than a threat. Its design objectives have made it possible for many users to create numerous careers and projects just from learning Linux.
One such opportunity is remote desktop viewing and management. Not to say that this milestone did not exist before the introduction of Linux but this operating system distribution has made things easier due to free and open-source licenses associated with most of its application packages.
[ You might also like: How to Install AnyDesk Remote Desktop in Ubuntu ]
RustDesk, written in Rust, is an ideal software for remote desktop viewing and management because of its out-of-the-box performance that requires zero configurations.
RustDesk Features
Using RustDesk as your go-to remote desktop software guarantees you the following prime features:
Security – You do not have to worry about unauthorized access as RustDesk guarantees your system the needed protection from unauthorized security breaches through TLS 1.3 latest and banking-standard end-to-end encryption technology.
Image Quality Definition – Through bitrate and quantizer settings adjustments, you are the one that determines the image quality for your remote desktop sessions.
Built-In File Transfer and TCP Tunneling – Computer-to-computer file transfers are flexibly manageable via RustDesk's file manager. Also, TCP tunneling is not only easy to set up but also a key factor in the one-click setup for users that want to use RDP connections.
Lightweight – You do not need any administrative privileges to work with RustDesk as this fast and secure remote desktop software is easy to launch and use after its successful installation.
Your Own Cloud – Since this desktop software system accommodates a relay server program, an associated server-side ID is provided making it possible to create your own remote desktop software cloud infrastructure via RustDesk.
Source Code – RustDesk was created under an open-source license project making it accessible and usable to anyone without any usage limitations.
Installing RustDesk in Ubuntu
The following command ensures your Ubuntu system is up-to-date.
$ sudo apt update && sudo apt upgrade -y 

Before downloading RustDesk, visit the GitHub release page to identify its latest version. After you have identified its latest stable version number, proceed to download it with the following wget command.
$ wget https://github.com/rustdesk/rustdesk/releases/download/1.1.8/rustdesk-1.1.8.deb

Since we have downloaded a .deb file, we will need to execute the following installation command before we can start using RustDesk.
$ sudo apt install ./rustdesk-1.1.8.deb -y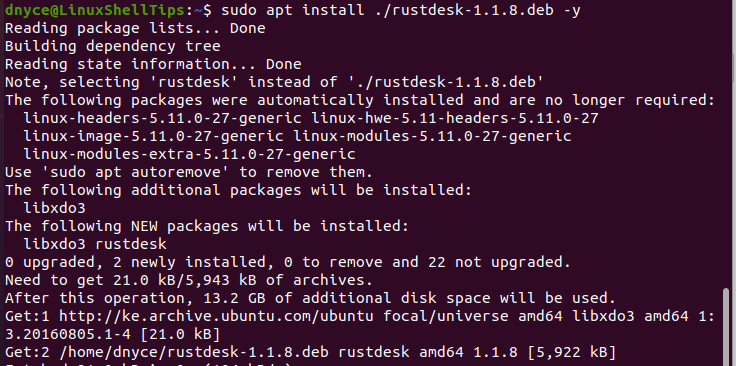 Due to the small size of this file, the installation process should take a minute or two to successfully complete.
Using RustDesk in Ubuntu
We can now launch and see what RustDesk has to offer using the following command on your terminal.
$ rustdesk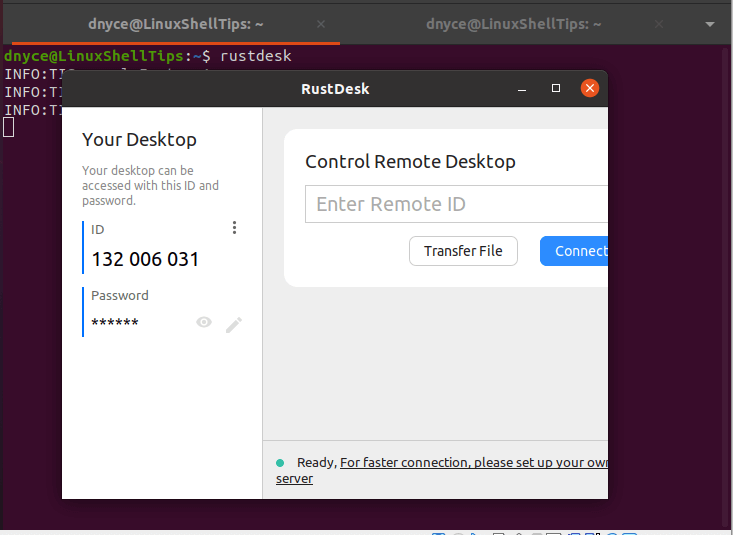 To access the above system from another RustDesk-powered Ubuntu system, we will need the displayed/generated ID and Password credentials.

You will be requested to enter a password associated with the machine ID.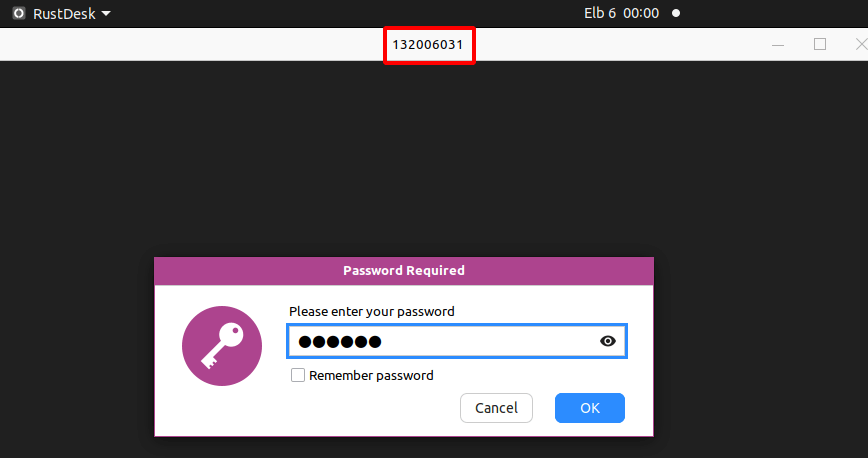 You should then be able to remotely control this machine through system updates, configurations, and other user actions.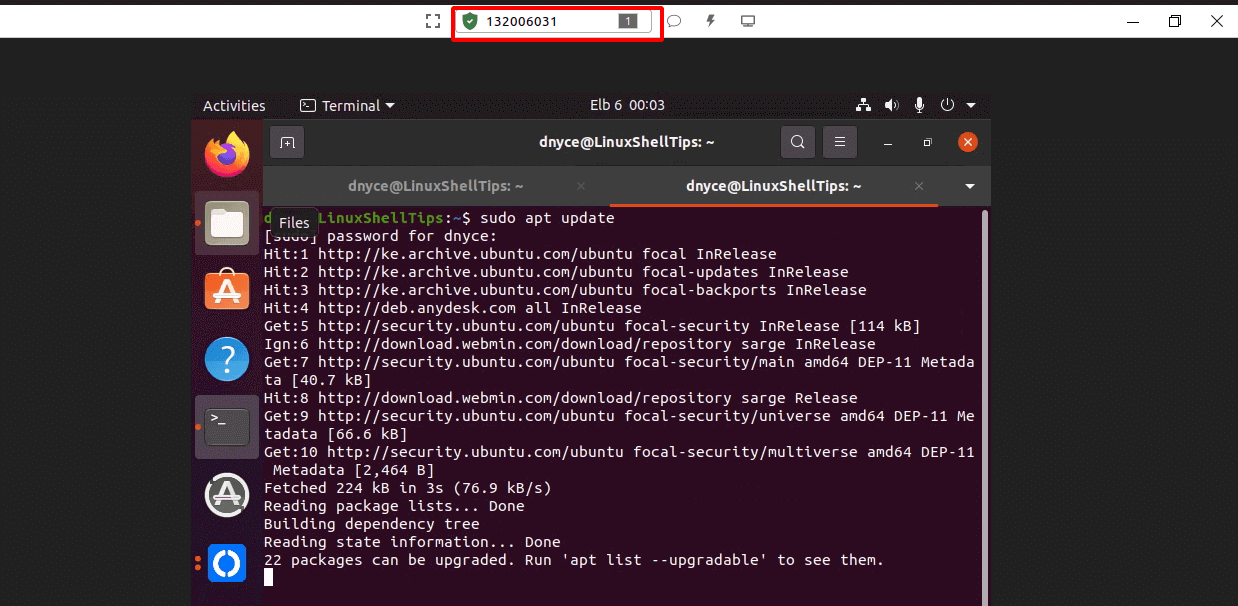 You can also take advantage of RustDesk's chat system to communicate with the user on the other remote system.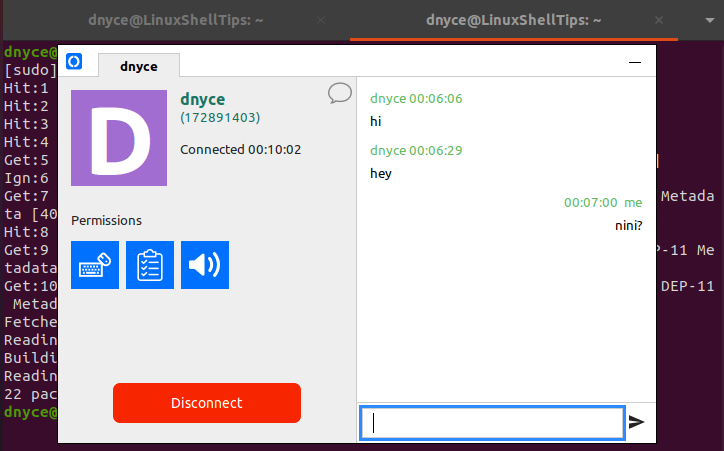 RustDesk is a lightweight, fast, secure, and exciting remote desktop software for Ubuntu users that need a firm grip on their remote Ubuntu-powered machines. By exploring RustDesk, you will discover that it is more than just a remote desktop software.