Ubuntu is one of the most popular and widely used Linux distributions in the world, thanks to its user-friendliness, elegant and simple UI, and a large online community that provides support and solutions to common user problems. As a result, over the years, Ubuntu has become one of the most recommended Linux distributions for beginners.
Ubuntu Linux derives its name from 'Ubuntu', a South African word that means 'I am because you are'. This is a translation to mean that we become who we are through other people and denotes the spirit of togetherness.
Ubuntu was the first Linux distribution to have scheduled releases on a predictable cycle. Starting October 2004, a new release of Ubuntu is typically released every 6 months.
In 2006, Ubuntu made a slight adjustment to its release cadence. The fourth release, which would be made after every two years would receive long-term support (LTS) for production and large scale-deployments. This is the genesis of the acronym LTS.
The latest LTS release, at the time of publishing this guide, is Ubuntu 22.04. It was released on April 21, 2022, and like all LTS releases, will receive maintenance and support from Canonical for 5 years.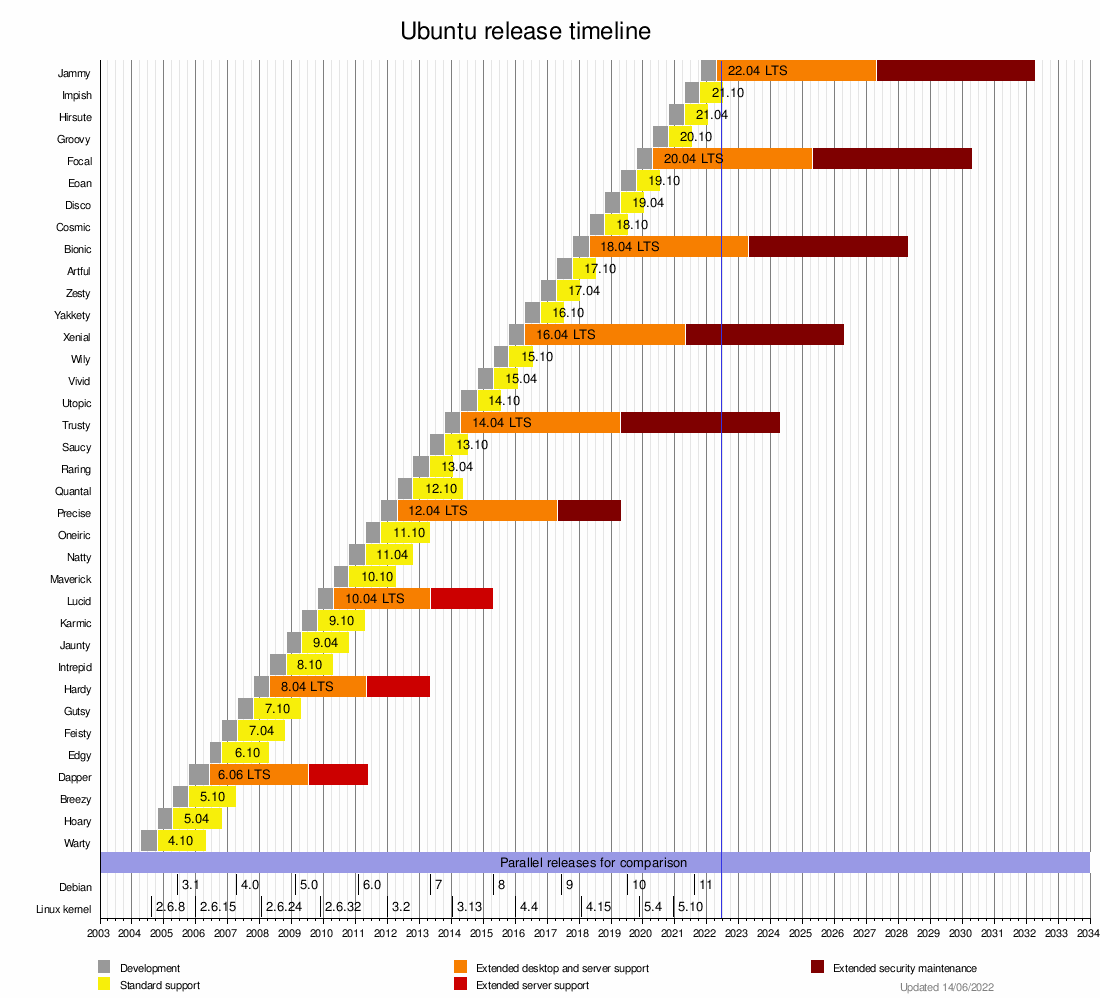 So, how did one of the world's most popular Linux distributions come to be?
Where it all Began
As previously mentioned, Ubuntu is a Linux distribution. Linux came into the picture in 1991 thanks to the enormous efforts by Linus Torvalds who developed the Linux kernel and is regarded as the Father of Linux.
By 2004, Linux was firmly established. However, most distributions were either proprietary or unsupported community editions. For most users, Free software was hard to come by.
At around this time, Mark Shuttleworth, a South African business mogul gathered a team of Debian developers with whom they remodeled Debian into a free and easy-to-use Linux desktop known as Ubuntu.
They later on founded Canonical to provide support and maintenance to Ubuntu.
The first version of Ubuntu to be released was Ubuntu Version 4.10, codenamed the 'Warty Warthog'. This was on March 4, 2004. It sparked massive global interest as thousands of experts and free software enthusiasts joined the Ubuntu Community.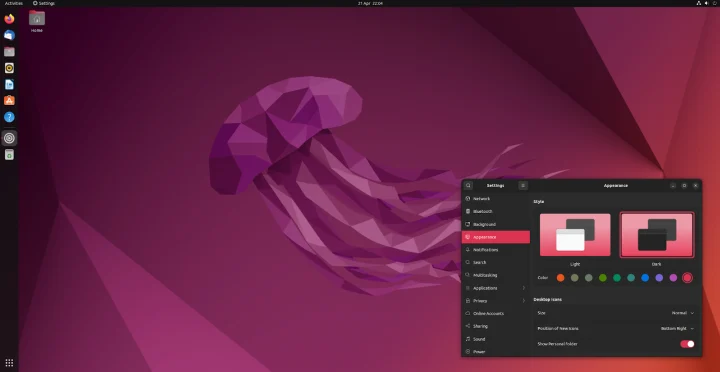 Ubuntu Today
Over the years, Ubuntu has grown in leaps and bounds. It provides several flavors such as Ubuntu MATE, Lubuntu, Ubuntu Budgie, and Ubuntu Studio to mention a few.
In addition, Ubuntu comes is special editions for servers, OpenStack cloud, and even containers. All of these are based on Ubuntu's infrastructure and software.
Ubuntu is also offered as a machine image on popular public and private cloud providers such as AWS, Azure and GCP, and other multi-cloud environments. You can also find Ubuntu on IoT and embedded devices.
Ubuntu aims to deliver free software to everyone. You can freely download Ubuntu whether you are just a student or an experienced administrator in a large organization. It also seeks to cut down the cost of delivering services through a portfolio of services offered by Canonical.
Ubuntu continues to evolve and give learners a strong foundation in Linux. It remains one the of Linux distributions with a high adoption rate by regular users and organizations alike.
[ You might also like: The History of Debian Linux Distribution ]
We hope it continues with its policy of providing free software and fostering the spirit of Ubuntu.